LuvFree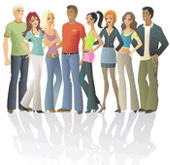 Quick Advice
I forgot my nickname or password. What should I do?
Press button "Log In" on the top navigation menu. On opened page press "Forgot password?" which is located around "Password" field. Now enter the e-mail address you used to register on our site. Your nickname and password will be sent to that same e-mail address.

Read more

true love
true love
by alexisgrace, Feb/05/2012 12:45AM

"You don't love a woman because she is beautiful, but she is beautiful because you love her"