LuvFree Community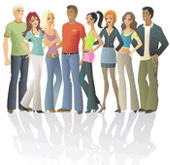 Quick Advice
How to hide/make visible my profile?
You can make your profile not visible for visitors and users of our site. For that you will have to log in using your nickname and password. After that you will end up on "My Panel". On that page press button "Suspend" which is located under "Profile status" in the right top column called "Info". How status of your profile is "Suspended". In this case your profile becomes invisible for visitors and users of our site. Later you will always be able to activate it back to become visible by pressing "Activate".

Read more

The Fan Girl In Me
The Fan Girl In Me
by Deity, May/15/2017 12:49PM

By posting this, you should know by now that I love reading,writing as well as sharing my opinion.
Joining a dating site is exciting at the same time scary.
I am scared to share my life,my past, my future... but i told myself.. it's still somehow like personally dating, but just long distance.so a little bit i feel at ease..

Few things you need to know about me is a love watching tv shows that interests me. some of my friends find me weird coz from the love of Prison Break to CSI to Dexter to Sherlock, i can easily shift from KDRAMAs, Chinese Dramas, in a blink of an eye. well like i said, i only watch if i find the story interesting, so if you watch these kind of shows then cheers to us.



Apart from the hobby i mentioned above, i also like reading books, i dont have favorite author but i like reading, John Sandford, Sidney Sheldon, and the Kellermans.

I do enjoy a good walk on the beach,but not the beach itself, i love to mingle with friends, but not all the time. I work at night so I have little social life .

I am really hoping to meet my match here,.find friends... who knows? he is just hiding here somewhere.

Cheers to new friendship, new love!