LuvFree Community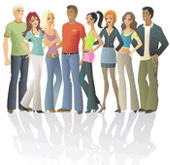 Quick Advice
What is a hot list?
Hot list is created for you search convenience. During the search or viewing profiles you can mark people that you like to be in Hot List. This way you will not loose the track of people that you think are interesting. Later on going back to "Hot List" you can decide if you want to send a letter or even a "Virtual kiss" to those who are in your Hot List.

Read more

What do I want? Who I am!
What do I want? Who I am!
by papachocolate, Mar/15/2017 3:10AM

What I really want is a women who will love me, be faithful to the end, likes animals and children, indepent, willing to work, honest. I am kind, loving, helpful, hardworking, friendly, faithful and independent.
Comments
[?]
By Gab, Mar/21/2017 5:51AM

I truly hope you find what you are looking for! thats good that you are being specific of what you want! Good luck!