LuvFree Users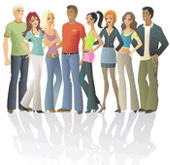 Quick Advice
Why I can not send anybody a message?
Most likely the status of your profile is not "Active". Meaning if you have just registered and administrator of site didn't yet activate your profile. If you have used dating services for a while then you must have changes some info or put new photos on. After that your profile still was to be checked by administrator. Usually it doesn't take more then 24 hours. As soon as your profile is active you can send and receive messages absolutely free. (More info on profile status you can read on page
2.10
)

Read more

Hello world
Hello world
by yewi, Feb/06/2012 10:54AM

Ok, im online for a few days now and i meet some nice people.
But i found out that im really shy to talk to men.
Im afraid that they will thing that i am easy...

For frienship i think i found so fun people, but the love of my life...no....




The weather isn't reallt great here and so i have to do alot of work with the animals outside.
Reason why im not much online.
Maybe when it stops i have the time again to really look around.
Where on this world is walking a really great guy, how loves children and animals.
How wants to charm me into the futher ?
Where are you !!!
Comments
[?]
By oneonone, Mar/12/2012 5:09PM

Hi sweet stranger!If u really want to find true love,you will...Someday!!!Just keep looking...Bye