LuvFree Community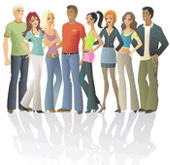 Quick Advice
What is primary photo?
Primary photo is the first photo that is in the list of all your photos. It's especially is that is the front photo in your profile and first seen by search results. Another word primary photo is the face of your profile. So you try to put your portrait primary photo.

Read more

Latest Posts
ReverendFu...
???

Dating & Relationships » i feel so sad...
Jan/11/2017 6:59AM

I think bored people just do not have enough to do. If you are doing something in life which you think is important and interesting, you will never be bored.

???
Harv85

Dating & Relationships » What is love ?.......sex....or ....what?
Jan/08/2017 4:41AM

Anyone who rather go put their "drive" in one's pants hardly get what's TRUE love is. I personally believes it a matter of... Supporting each other: Good as well as bad times. Taking care of each other: Yes that's include Mr/Ms rights out there. No one is good at everything and thus tru...

Harv85

Health » Are weight loss pills really efficicent?
Jan/08/2017 4:29AM

[quote]I think I tried them once for about 2-3 weeks or so, did not have any kind of effect. Thing is, this is not 2345, technology is not that advanced that some pill will make you lose weight "just like that". We still have to do it the old fashion way, eat less, work out more... Most of th...