LuvFree Community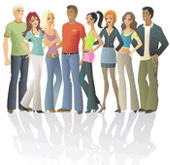 Quick Advice
How to show/hide "Friends list" in my profile.
Log in using your nickname and password. Click "My profile" in the top navigation menu. On the bottom of opened page you will see "Public Friends list". Choose wanted option. Then click "Save Changes". It's done!

Read more

Latest Posts
Vic2ria

Dating & Relationships » What is love ?.......sex....or ....what?
Jan/17/2017 3:59PM

+++Believe in who you love. Love comes with someone who you care.If you mean to love a person--it sure is going for you to work this out.One day, it will cover your mind and feelings and will be your inspiration in your life. right now, you have no love in you,just wait when this comes along! Be hap...

Vic2ria

Ask A Guy » Ask the guys here---
Jan/17/2017 3:54PM

***You really know what you are looking for in a partner.Sorry! I have not replied earlier,but its better to be late than never--right! What was that Im suppose to say here--haha!.." Good way of describing and the way I have read here,is you well describe of who you hope to find a woman of your dre...

ReverendFu...
???

Dating & Relationships » i feel so sad...
Jan/11/2017 6:59AM

I think bored people just do not have enough to do. If you are doing something in life which you think is important and interesting, you will never be bored.

???