LuvFree Community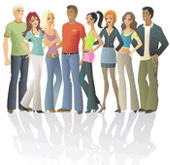 Quick Advice
How to find person by their Nickname?
To do that click "Search" on the top of navigation menu. In the box "Search by Nickname" enter Nickname and press button "Search" in that box. If our site contains that nickname, then you will see him/her right away.

Read more

I cannot access to my gmail.com. Error 126 (net::ERR_SSL_BAD_RECORD_MAC_ALERT)...

forums
»
General Discussion
» I cannot access to my gmail.com. Error 126 (net::ERR_SSL_BAD_RECORD_MAC_ALERT) in Chrome
AnnaNova

Sep/10/2012 8:52AM


Recently I try to access Gmail or other google sites and I've been getting error in Chrome: Error 126 (net::ERR_SSL_BAD_RECORD_MAC_ALERT)

And in Firefox:
An error occurred during a connection to accounts.google.com.
SSL peer reports incorrect Message Authentication Code.
(Error code: ssl_error_bad_mac_alert)

Gmail.com not work I see only blank page.

Google Help recommends removing cash and cookies but nothing seems to work.

Can someone help me?

Ramera
AnnaNova