LuvFree Community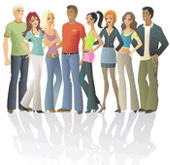 Quick Advice
What are the guidelines for posting a photo?
Photos will not appear on the site until they are approved by our customer services. We reserve the right to reject any photo at our discretion. Our system automatically crops all photos to fit into our standard size.

Read more

I cannot access to my gmail.com. Error 126 (net::ERR_SSL_BAD_RECORD_MAC_ALERT)...

forums
»
General Discussion
» I cannot access to my gmail.com. Error 126 (net::ERR_SSL_BAD_RECORD_MAC_ALERT) in Chrome
AnnaNova

Sep/10/2012 8:52AM


Recently I try to access Gmail or other google sites and I've been getting error in Chrome: Error 126 (net::ERR_SSL_BAD_RECORD_MAC_ALERT)

And in Firefox:
An error occurred during a connection to accounts.google.com.
SSL peer reports incorrect Message Authentication Code.
(Error code: ssl_error_bad_mac_alert)

Gmail.com not work I see only blank page.

Google Help recommends removing cash and cookies but nothing seems to work.

Can someone help me?

Ramera
AnnaNova