LuvFree Community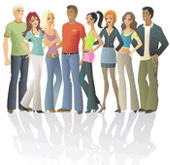 Quick Advice
Can I have my contact details on profile?
We strongly recommend you not to write e-mail address and mobile number on your page for privacy reasons. Scammers and spammers can easily find them and use in online fraud.

Read more

Denmark
Free dating Denmark

orchidey
woman 58 y.o. from Skovlunde, Denmark
I am optimist, always positiv, love nature, sea, sun, garden and all around...
I would love to have a relationship were we can enrich each others life and share good and bad times...I am optimist, always positiv, love nature, sea, sun, garden and all around...
a9ll6a3n
man 57 y.o. from Goerding, Denmark
hello lovely
a optimistic guy looking for a unik woman to share life I live in a house in the countryside and prefer a woman longing for a garden and open space I am a driver and like my job I am a handyman and I can do almost anything and I like to do so to, and if you do have some skills you would like to use ...
more
XOX
man 53 y.o. from Arhus, Denmark
Looking for a sweet lady
Hard to describe my self in words but Im very honest and giving person. Looking for a woman with a good moral who have both feed grounded. Like to write 150 words to fulfill this profile and 150 words is much less than I can tell you - smiles


InGoodHands
man 43 y.o. from Store Fuglede, Denmark
You are in good hands at my side
Good kind man seek adventure... I live with my son and have a solid work. I therefore seek romantic in the near district. I love to be active in freetime, like running, biking, etc..
Larspete
man 52 y.o. from Klampenborg, Denmark
I am me and i never bites on mondays.
I am easy going, funny to be with, tall, i love to smile and laugh, i work hard, very practical. I use my own time to play guitar and bass, read many good books, in the winter i like to go to Portugal or Africa to get some sun and some rest. My goal is to live from a small company i made wit...
more
kaas1948
man 69 y.o. from uglev, Denmark
looking wife
Hi i am looking for wife and i am 68 year and retired from work what is interesting me football walk in the nature and with the sea and live a healty lifestyle but i am a smokerbut i am in good shape and good life and i live near the sea and i looking for marriage
Rafa100
man 62 y.o. from Copenhagen, Denmark
Looking for blonde
I am handsome, smart, intelligent, and easy going. I like nature and seashore and forest. I am looking for at serious lady who do not play games with me.
Turbo1
man 54 y.o. from Copenhagen, Denmark
Nice girl wanted
Normal Danish man, with good work, live alone, searching after a sweet and honest young girl, for serious relationship. If you are interested then send me a message