LuvFree Community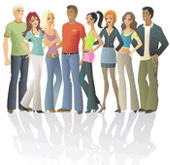 Quick Advice
The user is asking for money. What should I do?
Never send money to people you don't know! If someone asks for money or offers to receive money, it is scam! Report scammer by clicking "Report user" link.

Read more

Ireland
Free dating Ireland

Conniedoc321
man 30 y.o. from Kerry, Ireland
Irish guy waiting to meet soulmate
I am 30 years old from kerry in ireland, i work in sales, i love sports and music, and hoping to meet a nice girl, to spare my life with, i have had hard relationships in the past so i know that they can be though, so that is why i am trying online dating
Metalfanatic8356
man 34 y.o. from Dublin, Ireland
Hello,I'm really crying out for that special woman in my life whether it be long term,or short term.
Well, I have a strong amount of hobbies and interests, which I love to listen to is music, metal and hard rock, and I love movies also.i admit it's been my Neverending goal to find that special, beautiful woman in my life.so, I hope you're out there.x

Rebekah1822
woman 18 y.o. from Waterford, Ireland
Open, carefree, love the walking dead
Love music and the walking dead, huge fan of Harry potter and star wars.. Love reading and am open and love singing. Will go the extra mile and stand by your side .. Love playing PlayStation and love pokemon .. kind of a nerd
James78
man 40 y.o. from Wicklow/Rathnew, Ireland
Hi Everyone
Hi im a very easy going sometimes shy im not judgemental person i very respective to other peoples cultures and values i would consider myself as a very polite and kind guy.im here to find the right partner for me it doesnt matter what race religion colour or country you are for because if two peopl...
more
Galdot
woman 45 y.o. from Dublin, Ireland
Social butterfly seeks flower to stay on
Outgoing social butterfly seeks man who can keep her interest and share the same interests and enjoy each others company and perdue friendship relationship and enjoy finding out everything about each other and what we have and haven't in common
Jessie1979
man 39 y.o. from Kildare, Ireland
Ask anything u want to know
Hard to know what to say I'm easy going love country music modified and vintage cars like gardening love to work with my hands night in cinema don't know what else to say

Wanttheone
man 42 y.o. from Dublin, Ireland
I want fun love and the one tat makes life worth geting up
I work hard run very busy company and love to play in my spare time i want love and lots of fun and understanding of life so if u want this drop me a line asap