LuvFree Users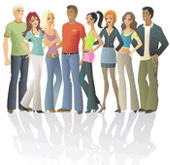 Quick Advice
The user is asking me for money. Can I give it to them?
No. Never send money to people you don't know! If someone is asking for money or offers to receive money it is scam! Remember that many scammers are really good psychologists and know what to say in order to get some of your money.

Read more




New Blog Posts

Happy Holidays to all
by Blaxter, Dec/17/2014 4:58AM

Hey gentleman and ladies wishing you best to holidays to come. Whether its cold or hot have fun and enjoy what is to be a great year to come.

Tired in Wichita Kansas
by Banzai, Dec/16/2014 6:00PM

Im just a fun loving man here in Wichita Kansas who is tired of all the phonies out there.........I divorced but recently was in a relationship with my high school sweetheart.what a psycho!! Are there ... more

looking for my christmas angel still
by stjames7heaven, Dec/16/2014 5:12PM

who ever reads this marry Christmas and happy new year . I am still single and waiting for my Christmas angel to be with rest her life with me please give me a Christmas wish . love James

... more

friendship
by mountainclimb71, Dec/11/2014 8:06PM

do you think of meeting a new friend do you ever get nerves and do you think to your self on the way do u think I hope we hit it of and at the end of the day do u wonder if you made a good impression

hello
by mountainclimb71, Dec/11/2014 5:57AM

1 comments

I am new to this site how can u tell if someone has read your message and how do u know u have a message does it light up to let u know