LuvFree Users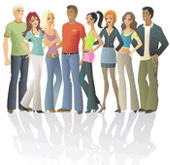 Quick Advice
How can I change and delete posts in my blog?
Log in to the site using your nickname and password. Click on "My Blog" from the left navigation menu under name "User Menu". On opened page you will see all the post of your blog. With every title there are two buttons "Edit" and "Delete". If you click on "Delete", the post will be deleted permanently. If you click on "Edit" you can change what ever you like in the end click "Save" to save the changes.

Read more




New Blog Posts

Oh Juliet Oh Juliet, where thei ya gone
by papochulo, Nov/23/2014 11:28PM

And make sure I don't get a psychotic girl lol. Anywho, Just here look at girls witch is the most beautiful thing in the world.

love on off (⌒
by muchpry, Nov/15/2014 4:39PM

you on .. nice .. (⌒ you off .. huh ,,, !! why.. !! .. (? _?) !! .




:



Rules!
by rob_dubois69, Nov/05/2014 6:51PM

Here's a rule about rules which is a paradox... ' every rule there is an exception' N if you apply this rule to itself, somehwere there is a rule which doesn't have an exception! This defies the ... more

Hey Ladies
by LakotaKidd, Oct/27/2014 12:40AM

Just joined & interested in meeting new people and make some new friends. I joined because i miss having that special someone who i can get to know on a different level. Hope to meet some of you & get ... more

Go ductch?
by rob_dubois69, Oct/25/2014 8:44AM

I don't mind taking turns cooking, cleaning, unless, say, one partner is home all day while the other is out at work. Then I belive the 'home person' should look after the home and her partner, try to ... more