LuvFree Users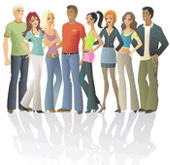 Quick Advice
If I deleted the sent message will it be deleted from inbox of receiver?
No. If you delete the sent message it will still be in inbox of receiver. By sending someone a message you can not return it or delete it from inbox of receiver.

Read more




New Blog Posts

chillen
by Godschild88, Jul/30/2014 10:22PM

New to this site need some female friends

strange day
by darkmoon1, Jul/29/2014 12:20AM

Today has been a very odd day. I think because I have had a lot on my mind . Some may say that's good but I say no not good at all, I have had a lot of sad feelings today about my brother whom is no l ... more

Why,Why,Why.... This To Me!
by jeff16201, Jul/28/2014 11:53PM

1 comments

Its been a long time since I been on here, I have been taking some time off from online dating sites. Why does people online dating sites play games with other people's hearts, do they not realize the ... more

hi pretty woman are you looking for long term relationship and mariage,send me a little word
by lystfisker, Jul/26/2014 12:03PM

hello pretty woman,if you are serious,no games and just talk.so send me a little word.i am looking for a lady who want to get married,she must be romantic and love kids and animals.you must be honnest ... more

hi please know lies or games or drugs if you do ill dont want you think you
by boyd8888, Jul/26/2014 2:09AM

I'm looking for a lady not a one night stand ok so you little girls i don,t want you I want a lady and you got to be it the U.S.A if not pass me by ok ill not answer you ok and i just want one lady is ... more