LuvFree Users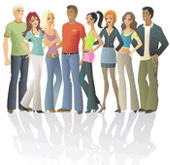 Quick Advice
What virtual kisses are for?
You can look at "Virtual kiss" like the tool to begin a conversation. In a lot of cases it is difficult to write a letter first. So by sending a "Virtual kiss" you can let the person know that you are interested in them.

Read more




New Blog Posts

I'm back again
by Wyldnight, Sep/21/2014 2:27AM

Well, I tried my hand at love again and it didn't work out. So I'm back here to find the one I was meant to be with for the rest of my life. Despite this minor setback, I still have a rather positive ... more

bored
by deafhearing, Sep/13/2014 1:15PM

I am bored any ladies care chat with me? let me know I am online right now.


Five Levels of Hangovers
by blackwell1477, Sep/03/2014 4:55AM

One Star Hangover (*) No pain. No real feeling of illness. You're able to function relatively well. However, you are still parched. You can drink 5 cokes and still feel this way. For some reason, y ... more

looking for good human
by nick1960, Aug/30/2014 3:39PM

looking for serious relation

hi please know lies or games or drugs if you do ill dont want you think you
by boyd8888, Aug/27/2014 1:47AM

hi i want the real deal I'm looking for a lady not a one night stand ok so you little girls i don,t want you I want a lady and you got to be it the U.S.A if not pass me by ok ill not answer you ok and ... more