LuvFree Users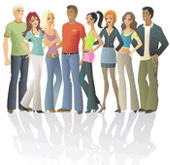 Quick Advice
How many photos can I post in my profile?
You can have up to 30 photos.

Read more




New Blog Posts

Can We
by Blaxter, Jul/23/2014 3:31AM

Let us love one another as we love ourselves. Ask for these things believing that you have receive them. What am I talking about. Anyone knows?

hi please know lies or games or drugs if you do ill dont want you think you
by boyd8888, Jul/17/2014 1:05AM

i,m looking for a lady not a one night stand ok so you little girls i don,t want you i want a lady and you got to be it the U.S.A if not pass me be ok ill not answer you ok and i just want one lady is ... more

Every one deserves a good significant other
by Raymo44, Jul/14/2014 10:09AM

I just join this site hoping to find my soul mate and future wife I believe every good man deserves a good women and every good women deserves a good man, I consider myself a good man im honest, true ... more

Good and bad
by pdppf, Jul/10/2014 4:06PM

3 comments

All what we can see, feel, deduce, are uncertain because of the part of perception, of interpretation from the brain, which differs from an individual to another. We cannot be sure something is really ... more

I am a lion.
by pdppf, Jul/09/2014 11:52PM

Fighting is the sweetest pleasure, for people who enjoy life. They only want to grow stronger both mentally and physically, living without care of the moral values made by their hateful neighbours, an ... more