LuvFree Users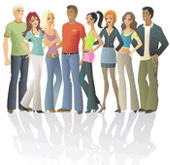 Quick Advice
How results of the search are sorted?
The way the search gets sorted is by time and date of the last login to the site. Meaning that at the beginning of the list are the ones that have logged in recently and at the bottom of list are the ones who didn't login in a while.

Read more




New Blog Posts

Is There Anybody Out There ?
by Fred2112, Apr/20/2015 8:52AM

I am looking to make some friends on here. I haven't really ever done this before. So please bear with me okay ! I recently Lost my Wife of 20 years and the Loneliness is really hard. I am a very o ... more

Hello everyone !!!
by Fred2112, Apr/17/2015 1:06PM

I am new on here and I am looking to make some friends and maybe even love also ! I am a 52 year old Guitarist in a Progressive Metal Band ! Let's chat and be friends and the....... Who knows !!


Shy guy looking for love...
by ChrisCMiller29, Apr/14/2015 9:29PM

I'm going to be straight with you... I am very shy, sometimes a bit insecure. Some things I say dumb, even goofy things in a hope to get you to laugh. That's what I love to do... I love to make people ... more

People of Luvfree
by Woodsll, Mar/30/2015 5:02AM

1 comments

So people of luvfree, What is there to talk about? So many things,,, Why are you here is one, How about what is happening where you live? Do you want to live there forever or does somewhere else sound ... more

Looking for friends, romance, relationship, serious relationship
by TheCrimsonShadow, Mar/17/2015 6:52PM

Looking for women to chat with. I'm kindhearted and an honest person. Message me