LuvFree Users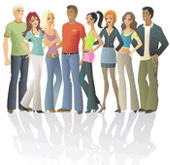 Quick Advice
How many photos can I post in my profile?
You can have up to 30 photos.

Read more




New Blog Posts

Unsolicited Advice for the Ladies
by keithiepoo, Dec/21/2014 7:29AM

Ladies, some of you genuinely know how to photograph yourselves and how to write out an appealing self-descriptio and profile. However, in my opinion, many of you could make some enhancements that mig ... more

Happy Holidays to all
by Blaxter, Dec/17/2014 4:58AM

Hey gentleman and ladies wishing you best to holidays to come. Whether its cold or hot have fun and enjoy what is to be a great year to come.

Tired in Wichita Kansas
by Banzai, Dec/16/2014 6:00PM

Im just a fun loving man here in Wichita Kansas who is tired of all the phonies out there.........I divorced but recently was in a relationship with my high school sweetheart.what a psycho!! Are there ... more

looking for my christmas angel still
by stjames7heaven, Dec/16/2014 5:12PM

who ever reads this marry Christmas and happy new year . I am still single and waiting for my Christmas angel to be with rest her life with me please give me a Christmas wish . love James

... more

friendship
by mountainclimb71, Dec/11/2014 8:06PM

do you think of meeting a new friend do you ever get nerves and do you think to your self on the way do u think I hope we hit it of and at the end of the day do u wonder if you made a good impression