LuvFree Users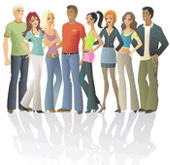 Quick Advice
Is it safe to meet people on LuvFree?
Millions of people use Internet to communicate, flirt and fall in love. We are trying to make our site completely safe and taking great efforts. Unfortunately we can not guarantee 100% that you will not meet with scammers. If you will not follow the simple safety rules not one single scammer can harm you.

Read more




New Blog Posts

outlaw4life
by outlaw18, May/22/2015 5:08PM

i have no pic but if u girls want 2 see wat i look like i have a face book message me 4 my facebook name thank u

chat room
by Woodsll, May/17/2015 4:41AM

How come no one uses the chat room here anymore? Please give an answer why you don't, would be nice to know the reasons!

single
by Andy88, May/08/2015 5:02AM

im single and starting to think its me im a kinda respectful loyal guy but it seems like the ladies quit talking before anything real what am i doing wrong

hello
by d4vid, May/02/2015 6:31PM

1 comments

im single and not likeing it. I just don't know how to talk to the ladies HELP!!!!!!!!!!!

LOOKING FOR A GIRLFRIEND AND A SPORTS PARTNER!!.
by MICKEY4615, Apr/30/2015 1:42AM

ATTENTION TO ALL CHICAGO AND OAKPARK, IL WOMEN THIS IS CHARLIE IS LOOKING FOR A GIRLFRIEND AND SPORTS PARTNER.