LuvFree Users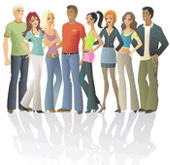 Quick Advice
Is it safe to meet people on LuvFree?
Millions of people use Internet to communicate, flirt and fall in love. We are trying to make our site completely safe and taking great efforts. Unfortunately we can not guarantee 100% that you will not meet with scammers. If you will not follow the simple safety rules not one single scammer can harm you.

Read more




New Blog Posts

hi pretty woman are you looking for long term relationship and mariage,send me a little word
by lystfisker, Jul/26/2014 12:03PM

hello pretty woman,if you are serious,no games and just talk.so send me a little word.i am looking for a lady who want to get married,she must be romantic and love kids and animals.you must be honnest ... more

hi please know lies or games or drugs if you do ill dont want you think you
by boyd8888, Jul/26/2014 2:09AM

I'm looking for a lady not a one night stand ok so you little girls i don,t want you I want a lady and you got to be it the U.S.A if not pass me by ok ill not answer you ok and i just want one lady is ... more

flower
by muchpry, Jul/25/2014 4:43PM

women usually want to get acquainted, to bring flowers, while the flowers, the epitome of cool introduction of fragrant flowers to love, but are reluctant to give flowers, holding continues, will with ... more

Salut tout le monde.
by pdppf, Jul/25/2014 8:58AM

J'ai affronté l'obscurité afin de libérer la flamme de la connaissance, et cette lumière de courage m'éclaire à présent. Quand l'ordre règnera, il n'y aura plus personne pour veiller sur le chaos, ce ... more

Can We
by Blaxter, Jul/23/2014 3:31AM

Let us love one another as we love ourselves. Ask for these things believing that you have receive them. What am I talking about. Anyone knows?