LuvFree Users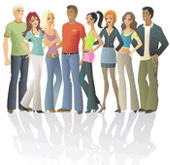 Quick Advice
If I deleted the sent message will it be deleted from inbox of receiver?
No. If you delete the sent message it will still be in inbox of receiver. By sending someone a message you can not return it or delete it from inbox of receiver.

Read more




New Blog Posts

being "freinds" with my ex
by Mol, Mar/06/2014 4:21PM

Okay, so, I am very good freinds wiht ex, the one I Just got out the relationship with, and now his curent girlfriend (who lives ins Boston MA and happens to be one of my best frinds, he fell for her) ... more

Texas Lesbians...?
by cuddlebug95, Mar/06/2014 11:45AM

Are there any lesbian women in the state of Texas between the ages of 18-29 either in or near Wichita Falls?

Sci Fi tv actor ...when reality hits the fan
by msdenuve, Mar/06/2014 5:13AM

Back in the days of this tv series ,i rather fancied its leading star. At That time,my awakening womanhood thought he was The Ultimate Dream man.I loved his smile,his look in tight outfits,his wit ... more

!
by Essencial, Mar/03/2014 11:47AM

God, please give strength to Ukraine!!!

New Day.. New Outlook?
by Mol, Mar/03/2014 8:52AM

1 comments

This is my first day being an "active" member on this site, I hope I get good results.I Just am coming out of a long term relationship, with a guy who i never thought would leave me.and low and behol ... more