LuvFree Users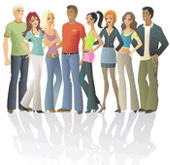 Quick Advice
If I deleted the sent message will it be deleted from inbox of receiver?
No. If you delete the sent message it will still be in inbox of receiver. By sending someone a message you can not return it or delete it from inbox of receiver.

Read more




New Blog Posts

Prayer!
by Minia, Jul/31/2014 10:14AM

Always pray to have eyes that see the best in people, a heart that forgives the worst, a mind that forgets the bad, and a soul that never loses faith in God. Always give chance and do not be judgmenta ... more

Newbie
by angeleyes55, Jul/30/2014 2:40AM

Hello Everyone out there this Angeleyes55. I just got on to this site about few days ago, and I've Heard such great things about this Site. So I decided to check it out for myself. So far I haven't ha ... more

Tomorrow July 28 i'll turn 54
by lookingformyman, Jul/27/2014 2:26PM

..so old.. getting tired of looking for you...

A Man!!
by Minia, Jul/15/2014 9:07AM

If a man be endowed with wholesome and generous mind, this is the best kind of nobility.

Exactly Right For You:)
by Minia, Jul/12/2014 3:40PM

I no longer believed in the idea of soul mates, or love at first sight. But I was beginning to believe that a very few times in our life, if you were lucky, you might meet someone who was exactly righ ... more