LuvFree Users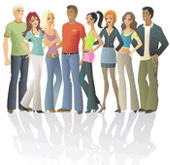 Quick Advice
If I deleted the sent message will it be deleted from inbox of receiver?
No. If you delete the sent message it will still be in inbox of receiver. By sending someone a message you can not return it or delete it from inbox of receiver.

Read more




New Blog Posts

General Discussion of an Interest
by SwisherJunior, Jan/26/2015 6:34AM

The study of Genealogy. It's pretty fascinating to me. If you have never looked into finding out your heritage and ancestry I highly recommend it! It's one of the things in your life I think is extrem ... more

hello..
by marjie, Jan/25/2015 8:35AM

finding the mister right for me..


finding!!
by lovebelle, Jan/15/2015 2:29PM

i hope i can find a right man for me..

I'm tired and give up now.. :'(
by simply_cute, Jan/06/2015 10:53AM

Tired of wishing, hoping and waiting for something that won't happen..

thanks to 585 users who've viewed my profile and who keeps sending me messages anyway.. maybe this is not for me..

The Best husband in the world, I met him in luvfree.com
by marineth, Jan/06/2015 3:35AM

1 comments

Thank you luvfree because of you i got the most amzing man in the whole wide world who makes my world upside down. Life without him will be empty for he complete me. We had the big wedding held here i ... more