LuvFree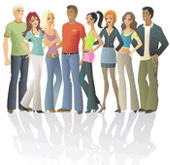 Quick Advice
I forgot my nickname or password. What should I do?
Press button "Log In" on the top navigation menu. On opened page press "Forgot password?" which is located around "Password" field. Now enter the e-mail address you used to register on our site. Your nickname and password will be sent to that same e-mail address.

Read more




New Blog Posts

love myself , love life
by sxyD, Aug/31/2015 3:19PM

I am a fun loving person looking for friendship that will somewhat leads to love, really don't like to play games so anyone wanna know me better can send me a msg

Living Life
by Sunshine70, Aug/20/2015 9:43PM

Im so ready to meet new people and see where life takes me. Much love to all!


Hey!!!
by jan2, Aug/17/2015 6:55PM

Just keep waiting, until someone catch up your attention


life is wonderful)
by Elinelle, Aug/16/2015 8:04PM

Sometimes start this time when you leave people, which only bring drames in your life. And surround yourself only positive people, who make you laugh & happy. You forgot all bad & focusing only on goo ... more

Looking for my friend / partner /soulmate
by Jill, Jul/31/2015 3:41PM

I have been on a lot of dating sites and still looking for that Special Someone...???? but not Nothing.... !!! I heard from a friend this site could help me find that special some to come into my lif ... more