LuvFree Users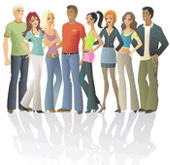 Quick Advice
What are the guidelines for posting a photo?
Photos will not appear on the site until they are approved by our customer services. We reserve the right to reject any photo at our discretion. Our system automatically crops all photos to fit into our standard size.

Read more




New Blog Posts

Mr. Right
by sxynurse12, Feb/26/2015 5:49PM

I still looking for the right guy come in my life.


WHERE ARE THE PEOPLE THAT ARE REALLY SEEKING FRIENDSHIP, DATING, LOVE AND MARRIAGE?.
by SWEETNES, Feb/24/2015 11:39PM

Hello, I have been just wondering about the topic that I have above. Why is it that most people, both men and women, post on these dating sites, stating that they are looking for friendship, dating, l ... more

Help Needed
by MsRainbowdash, Feb/24/2015 4:37PM

Hey yall im posting this because i need some real friends who wont stab me in the back and ive been pretty depressed lately because of my ex and i just need someone nice to talk to and maybe vent to.. ... more

a new user of this site.
by yanda, Feb/24/2015 1:06PM

tnx for those people who send me friend request and send me message....God bless us all...



Space of Life
by NorthSun, Feb/20/2015 1:48PM

Life can't be other - only trust! Believe completely, whole its just Deep feeling in the Spirit drop, Accept and give without stop! By wings of this great inspiration Sp received Light for cre ... more