LuvFree Users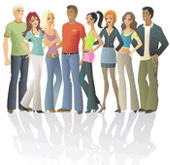 Quick Advice
Why I can not add comment in the blog of other user?
Possible that user has disabled the comments on his/her posts. Or the status of your profile isn't "Active". (More info about status of profiles you can read on page
2.10
)

Read more




New Blog Posts

Thanks to all 498 users who've viewed my profile..
by simply_cute, Oct/28/2014 11:06AM

Thanks to all 498 users who've viewed my profile

.. If someone is really interested with me just send me a message and I'll reply. If i finf and feel that you are really serious with me we can cha ... more

relationship?le chat!
by yhukie, Oct/27/2014 6:27PM

hi!!!! someone said I was fake! hell no! im real! im who i am! im going to unblocked my skype account so everyone will get the chance to know me.



hi, im new here!
by yhukie, Oct/26/2014 1:41PM

im just checking this site out. hoping to find a friend or more than that maybe. lets chat and get to know each other!



new here
by movingon, Oct/24/2014 2:18PM

I'm new at this site .. just looking around to see who's here .. and what this site is all about .. If anyone would like to chat meet me in the chat room when I'm on line .. Thanks and have a great da ... more

Which one would you choose guys?!
by simply_cute, Oct/23/2014 3:13AM

3 comments

Which one would you choose the one you love or the one who loves you?? I need an answer advance thank you to all who are going to answer.. (*n_n*)