LuvFree Users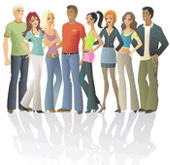 Quick Advice
What virtual kisses are for?
You can look at "Virtual kiss" like the tool to begin a conversation. In a lot of cases it is difficult to write a letter first. So by sending a "Virtual kiss" you can let the person know that you are interested in them.

Read more




New Blog Posts

Scammers
by Minia, Sep/17/2014 1:37PM

Nice job Luvfree Admin. Yes you were right when you said that other online dating site won't inform members that there's a lot of scammers for the reason that their business might affect them. But ... more

(*n_n*)
by simply_cute, Sep/15/2014 10:22AM

Thanks to all 395 users who've viewed my profile, sending friend requests, virtual kisses and rated my profile because somehow you noticed someone like me coz this is my first time joining on a dating ... more

Waiting for my Prince.. Haha..
by simply_cute, Sep/15/2014 1:57AM

Do I have to kiss a lot of frogs before I find my PRINCE?? haha..

He's the One
by simply_cute, Sep/14/2014 3:53PM

He may not be the most attractive, He may not say all the right words, but when you see him, you know he's the one that can make you smile, laugh and cry all the same time..

Seeing the beauty of Life!!!
by Minia, Sep/13/2014 2:03AM

My heart might be bruised, but it will recover and become capable of seeing beauty of life once more. It happened before, it will happen again, I'm sure. When someone leaves, it's because someone els ... more