LuvFree Users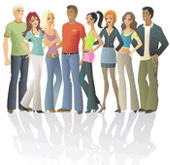 Quick Advice
If I deleted the received message will it be deleted from outbox of sender?
No. If you deleted received message it will stay in the outbox of the sender. By receiving message you can delete it from your inbox but not from outbox of the sender.

Read more




New Blog Posts

Tomorrow July 28 i'll turn 54
by lookingformyman, Jul/27/2014 2:26PM

..so old.. getting tired of looking for you...

A Man!!
by Minia, Jul/15/2014 9:07AM

If a man be endowed with wholesome and generous mind, this is the best kind of nobility.

Exactly Right For You:)
by Minia, Jul/12/2014 3:40PM

I no longer believed in the idea of soul mates, or love at first sight. But I was beginning to believe that a very few times in our life, if you were lucky, you might meet someone who was exactly righ ... more

What She Wants!
by Minia, Jul/07/2014 11:11AM

She's not after your car, your money and gifts. But what she wants is your time, you smile, your honesty, your effort and you choosing to put her as a priority.!!!

summer holiday
by Mulan, Jul/06/2014 9:08AM

It is July, the hottest season in Chengdu. But this year we are lucky. A lot of raining at night washed away the heat of days. The climate is becoming mild, not too hot. I like this summer and hope to ... more