LuvFree Users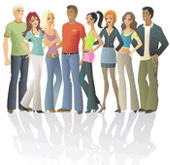 Quick Advice
Can I send my e-mail, home address, phone number in my messages?
Yes. On our web site we do not have any limits to exchanging information. You can write your straight e-mail, home address, phone number or any other contact information at any moment. You have to realize that it is your responsibility about disclosing your privacy.

Read more




New Blog Posts

Looking !!!! ARE YOU?
by oldies4ever, Apr/27/2015 11:34PM

Hi, I am new to this site and I live in New Mexico. Looking for friendship. dating, and see where it goes from there. Must be from New Mexico to date. Please read profile. Send me a message.

Purif-ying your entire Being...and become crystal clear
by Altani, Apr/22/2015 6:17AM

Purifying your mind, body, and spirit is the task that is put before you. Purify your mind by identifying a prominent belief(experien you carry about yourself that inhibits you from being fully enga ... more

Things That I Do.
by AngelG, Apr/21/2015 10:16PM

Hello, I honestly really don't know what to put in this, so I hope this is a good start. The things that I do on a daily basis are: Taking care of the many animals that I own, I have 1 Hor ... more

When ALL you can DO is Breath
by Altani, Apr/17/2015 6:14AM

1 comments

Don't try to change anything at all, just breathe and let go. Breathe and let be ..in your mind and in your heart, give yourself permission to allow this moment to be exactly as it is, and allow yours ... more

Embrace Who you are
by Altani, Apr/16/2015 7:21AM

Authenticity is the daily practice of letting go of who we think we're supposed to be and embracing who we are. There is no exercise better for the heart than reaching down and lifting people up. ... more