LuvFree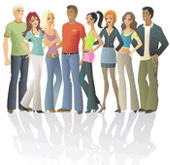 Quick Advice
If I deleted the sent message will it be deleted from inbox of receiver?
No. If you delete the sent message it will still be in inbox of receiver. By sending someone a message you can not return it or delete it from inbox of receiver.

Read more




New Blog Posts

Living Life
by Sunshine70, Aug/20/2015 9:43PM

Im so ready to meet new people and see where life takes me. Much love to all!


Hey!!!
by jan2, Aug/17/2015 6:55PM

Just keep waiting, until someone catch up your attention


life is wonderful)
by Elinelle, Aug/16/2015 8:04PM

Sometimes start this time when you leave people, which only bring drames in your life. And surround yourself only positive people, who make you laugh & happy. You forgot all bad & focusing only on goo ... more

Looking for my friend / partner /soulmate
by Jill, Jul/31/2015 3:41PM

I have been on a lot of dating sites and still looking for that Special Someone...???? but not Nothing.... !!! I heard from a friend this site could help me find that special some to come into my lif ... more

HELLO
by Jill, Jul/31/2015 2:23PM

I'm new to this site, and I just want to say Hello to everyone here