LuvFree Users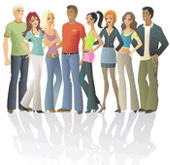 Quick Advice
What is a hot list?
Hot list is created for you search convenience. During the search or viewing profiles you can mark people that you like to be in Hot List. This way you will not loose the track of people that you think are interesting. Later on going back to "Hot List" you can decide if you want to send a letter or even a "Virtual kiss" to those who are in your Hot List.

Read more




New Blog Posts

Great Support Service
by Femme999, Aug/30/2014 4:21AM

One from the best support I've ever met at online dating . They are attentive and reply in time ! Thank you !

FOR SERIOUS GUYS ONLY..
by simply_cute, Aug/29/2014 3:38PM

It's been almost one year since i joined here but still I haven't met the guy that I'm looking for. I'm tired of saying they like/love me but they can not come here to meet me.. So now i will only ent ... more

love me who iam be serious not lie
by josie, Aug/29/2014 2:24AM

2 comments

im very dissappointed here or any site they want all lie, fake, scammer man always say me 'marry me' but they dont like me all gone ver scared to come my province in my opinion they want all cyber sex ... more

finding for the right one to be,,,,,
by istine, Aug/27/2014 9:39AM

every each person has a goal in life ,but why there are some people just want playing games and hurting emotion ,hope i met the man that i've been waiting for ,a man can ready to love me accept me ins ... more

love
by joyah, Aug/21/2014 4:27AM

love is have trust respect and understanding..