LuvFree Users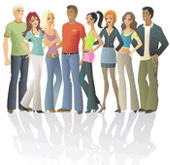 Quick Advice
What is a hot list?
Hot list is created for you search convenience. During the search or viewing profiles you can mark people that you like to be in Hot List. This way you will not loose the track of people that you think are interesting. Later on going back to "Hot List" you can decide if you want to send a letter or even a "Virtual kiss" to those who are in your Hot List.

Read more




New Blog Posts

man ages 58 to 80
by josie, Mar/19/2015 1:32AM

I'm tired searching a true man who love me for what i'am and be my partner in the rest of my life,I want to be happy .In my year and half in different dating site i cannot find yet my soul mate,I 'm a ... more

seniors
by nettieamg, Mar/14/2015 11:31AM

are there any older men between 60 and 75 who would like to chat with me


Hi
by leey, Mar/10/2015 3:46PM

I miss the feeling of having a caring,lovable and thoughtful boyfriend,SIGH

thanks
by Myap2015, Mar/10/2015 3:55AM

thanks luv free i finally found my soulmate

hey ! single mom.
by gracies, Mar/08/2015 5:27AM

Hey single mom.its your monthsary of doing sinful thing. You know what I mean. If not just read my previous blog.Did you asked forguveness already?You must do it.