LuvFree Users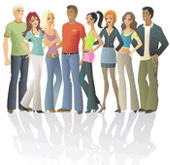 Quick Advice
How to find a person by their ID?
Click on "Search" in the top navigation menu. In the box "Search by ID" enter ID and click "Search". If our site contains account with that ID you will see him/her right away.

Read more




New Blog Posts

do u belive that true love is somwere out there
by rosebud200, Nov/19/2014 3:24AM

it use to be that u dated fell in love with eachother I think times have changed now it don't look like any one is really wanting the I love yous well this women does want the I love yous


Looking for Love
by wishonstar2, Nov/15/2014 2:41PM

Looking for that special man who makes me smile, happy and is looking for the love of his life. Hope you are out there

ops:

long distnance realationships
by rosebud200, Nov/14/2014 7:05PM

I have done the distance thing realationships its hard to have one when u r not in the same state it can make it or break it what do u think


why cant you get to know a person
by rosebud200, Nov/14/2014 1:02AM

1 comments

have u notice that people don't want to get to really get to know u either there married or looking for a place to live or looking for sex whats up with that


Love will find you??
by simply_cute, Nov/09/2014 3:31PM

3 comments

They say love will find you, but how it find you if love is blind?! Hehe..