LuvFree Users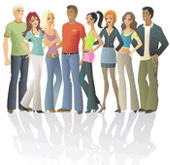 Quick Advice
The user is asking me for money. Can I give it to them?
No. Never send money to people you don't know! If someone is asking for money or offers to receive money it is scam! Remember that many scammers are really good psychologists and know what to say in order to get some of your money.

Read more




New Blog Posts

Prayer!
by Minia, Jul/31/2014 10:14AM

Always pray to have eyes that see the best in people, a heart that forgives the worst, a mind that forgets the bad, and a soul that never loses faith in God. Always give chance and do not be judgmenta ... more

Newbie
by angeleyes55, Jul/30/2014 2:40AM

Hello Everyone out there this Angeleyes55. I just got on to this site about few days ago, and I've Heard such great things about this Site. So I decided to check it out for myself. So far I haven't ha ... more

Tomorrow July 28 i'll turn 54
by lookingformyman, Jul/27/2014 2:26PM

..so old.. getting tired of looking for you...

A Man!!
by Minia, Jul/15/2014 9:07AM

If a man be endowed with wholesome and generous mind, this is the best kind of nobility.

Exactly Right For You:)
by Minia, Jul/12/2014 3:40PM

I no longer believed in the idea of soul mates, or love at first sight. But I was beginning to believe that a very few times in our life, if you were lucky, you might meet someone who was exactly righ ... more