LuvFree Community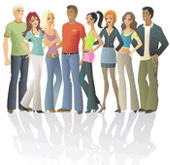 Quick Advice
Can I have my contact details on profile?
We strongly recommend you not to write e-mail address and mobile number on your page for privacy reasons. Scammers and spammers can easily find them and use in online fraud.

Read more

Brazil
Free dating Brazil

Jennifer_Big
woman 22 y.o. from Sao Paulo, Brazil
I'm Jennifer the Cutie
i'm just person looking for fun and meeting new people, make bonds and have new friends i love to do Sports, play video game and travel around the world
Thomazz
man 53 y.o. from Belo Horizonte, Brazil
Friend for all time, faithful.
friend full time, kind, faithful, understanding, calm, intelligent, I am a simple person, easy to coexist. It values ​​dialogue and love for the understanding of the other. believe that he always poses to do the best and not expect things to come out of nowhere.

Monica22
woman 34 y.o. from Rio de janeiro, Brazil
looking for the love of my life...
Well, i'm Brazilian and I'm moving to Paramus in couple months so there is nothing more logical than looking for someone overseas, i'm looking for someone Loyal, romantic with family values, don't need be a "Brad Pit" but someone honest that will respect me is enough to me, i have a little ...
more
swdnet
man 47 y.o. from Belo Horizonte, Brazil
wanted
Upon once time... I'm a good man.

I like very very much woman. So loneley for long time. Now, I'm looking for woman to relationship or something, someone and somertime... kkkkk I sorry can't to write in english language very well . I hope someone gets may message. bye

svitorinotom
man 60 y.o. from rio de jeneiro, Brazil
romantico solitario
trabalho como eletricista gosto de passeio viagem curta dentro do meu pais. tenho vontade de conhecer outros pais mais ainda nao fiz gosto de cinema de acampar caminhada nas trilhas e muito mais

ops:
jdribamar
man 39 y.o. from Brasília, Brazil
I'm a man quiet, serious and with defined goals, someone who knows what he wants.
I am a simple and purposeful person in your. I am a simple person and determined in its purposes and that is looking for a serious girl, I am not interested in playful sentimental but in a real relationship, anyone interested in spending time, do not waste your time with me.
Rickst
man 27 y.o. from Sao Paulo, Brazil
Yeah, Today I'm thinking different, to live and build a life with good fundations, given the good thoughts and heart..
Well, i'm crazy and dreamer man, with big choices and desires. Responsable and lover of life, like have the best performance in all areas, enjoying the best of every moment lived. Like play piano, learning drums, and play nylon guitar at the beach, I'm Computer Engineering, and think abou...
more

MiguelBlast
man 23 y.o. from Curitiba, Brazil
Hey you, let's talk?
Hey, I like learning languages, listen to Classical Music, Christian Rock and I'm currently an university student... It's hard to fill this boxes, so ask if you wanna know something else...