LuvFree Community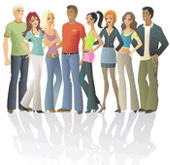 Quick Advice
What are the guidelines for posting a photo?
Uploaded photos are reviewed by moderator. We reserve the right to reject any photo at our discretion. Please use .jpg files. There is no limit to actual dimensions of the image that can be uploaded. Our system will automatically resample your picture.

Read more

Brunei Darussalam
Free dating Brunei Darussalam


mydck1234
man 46 y.o. from bandar seri begawan, Brunei Darussalam
im "M" guy & try to get lucky honest girl...
hi. im 45y.o man average body size 5'2" height around 80 kgs weight with black hair not to dark brown skin. im rich guy just like the ordinary guys & the truth im not to good in english but trying to be good in english.

florence73
woman 44 y.o. from bandar seri begawan, Brunei Darussalam
Friendship always benefits....
A simple, loving, sincere and honest person who wants to find a simple, loving, sincere and honest guy who I can enjoy and spend life with forever......

Fham
woman 40 y.o. from Gadong, Brunei Darussalam
I'm looking for a friend who's sincere and kind
i am a happy person,sensitive,and willing to have a friend who ever they are. i love to sing,to watch horror movie,and listening to the music, i also like to have more friends from the different country..want to know more about me?? just msg. me..thanks..
diozah
woman 31 y.o. from gadong, Brunei Darussalam
.....i need u.....
..i tell u later....come don't hesitate to ask me....

but if u interested to me just pm me....i'm a complicated gurl...if u wanna play...im not the one u lookin...

andyjong
man 31 y.o. from seria, Brunei Darussalam
hi who am i??msg me if u wanna know
Hi im a guy form somewhere in brunei.i quite shy at first so please dont be so mean to me. i love video games and i played ps3. Anyone got anynice games to intro??Im looking for anyone to be fren so hit me up if you are interested
ladypurple0977
woman 41 y.o. from Brunei, Brunei Darussalam
What You See Is What You Get
Im Khit from Phillipines, fitness & zumba instructor in Brunei, Single mom. im looking for a serious relationship, easy get along with, open minded lady, friendly, im not sexy nor beautiful but ive got an attitude that any good man will love, i dont like a cheater, playgirl, liar.....still hoping to...
more
taewoong900
man 27 y.o. from bandar seri begawan, Brunei Darussalam
Single and in need of love
my name is lee and im 22,please 2 meet u & if u have skype & if u wanna know me more,feel free to ask me ok? & if u are interested in me,message me k?
lenibert
man 38 y.o. from bandar seri begawan, Brunei Darussalam
lenibert
simple,ordinary,open minded n happy go lucky type.sales managment n design for a shoes company.skateboarding is part of my hobby but love music alot.favourite snack r mcdonald n always hang out w friends.looking 4 a bright love n relationship
Jamesrobert
man 52 y.o. from Bandar Seri Begawan, Brunei Darussalam
I'm looking for love
I'm looking for love in nice woman for dating & romance. I'm widower with 1 son. I'm 181cm & weigh 85kg. Slim & brownish complexion. Well educated & employed Finance Manager. I'm Malaysian nationality of Indian origin. Now working and living in Brunei Darussalam for past 8 years.

mrCaring1980
man 38 y.o. from bsb, Brunei Darussalam
i hope will meet single mother with true love
hi there,i am ali and i am from brunei and i like to meet honest gurl with true love. Esp i am looking for single mother with or without children. I am a very kind caring sweet and giving person that loves the outdoors. I love the lake really anything outdoors. I am a people person I'm not really...
more