LuvFree Community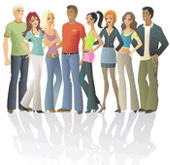 Quick Advice
What does "Send kiss" mean?
A kiss is like a shortcut for saying "Hello" or a way of showing that the person is interested. Try "Send kiss" to let someone know that you are interested in them and would like to start a conversation.

Read more

Philippines
Free dating Philippines

Juliet111171
woman 46 y.o. from Mandaue city, Philippines
Looking for a lifetime partner
I am a Filipina looking for a lifetime partner. I am single and I have so much love to give. I am patient, caring, understanding, outgoing, a bit funny, conversational and would love to meet my soulmate.
bea0506
online
woman 24 y.o. from angono, Philippines
hi im bea single mother
Hello. Im new to this im a single mother 24yrs old im looking for the man who can love me, who can accept me who can take care of me im loving, sweet, caring
Shane7387
woman 30 y.o. from Manila, Philippines
Hi. Im a simple person. I hope we can be friend!
Hello. I hope i can find a bestfriend or maybe more than friend here. I want a simple and good character. A loving and caring person. Can accept me and my family without any hesitation. Thanks and God Bless everyone.
chris2812
woman 26 y.o. from manila, Philippines
lets chat! Those who are asking for skype, sorry to tell u guys I dont have one. I have only whatsap,fb and my number. so please stop asking for skype.
Hi, I love to read, listen to music, eating and singing. I want to meet new people.

, if you want to know more about me, then don't hesitate to message me
philgirl
woman 47 y.o. from baguio city, Philippines
honesty is the best policy
Hello there. Here's bit about myself. I'm humble, kind, loving, honest, truthful and hard working. I'm a Christian and I'm satisfied of what I am. I like hiking, traveling to see the different natures.
Katekath
woman 24 y.o. from Tagum, Philippines
Try to be a rainbow in someone's clouds.
Hi I'm kath, 24yrs old from Philippines, hmmm...I'm a simple woman who love to cook specially desserts(that's my passion). I'm a honest, lovable, faithful, respectful, religious, and a strong woman. And I love my family.hmmm...I think you should message me what do you want to know more about me. Tha...
more
ving
woman 42 y.o. from manila, Philippines
Love will Come Along
Im a sincere loving woman. Who will devote my time and myself to person who will love me as I am. I will always be there with my love. In good times and in Bad times.And I will be there forever

chubbyamy
woman 44 y.o. from bulacan, Philippines
onemanwoman
im simple and jolly person it easy to be with my life is boring i don't smoke and i don't drink wine. I love to dance everyday and i love to sing but the song doesn't like me.

michee
woman 35 y.o. from taguig, Philippines
hi there!!
i am a simple woman that love to laugh and an adventourous one, ,a sincere one that wants to meet the same also...my hobbies are gardening , ,cooking, ,listening to the music and discoevring interesting things...
Jenylicious0311
woman 26 y.o. from Gapan city, Philippines
Chat me if u want to know the real me
I'm a sweet, caring person. I am very affectionate especially to my special someone. I will make u feel like the luckiest guy if u gain my trust and love. I want someone who will give me his love and time.