How online dating scam works
Almost every single dating site is infected with scammers. Making money by tricking innocent people is their everyday job on dating sites. They usually start their day with creating catching profiles and sending messages to potential victims. They tell about love, honesty and trust, things we're looking for. They play with people feelings, and then disappear leaving them without money and with broken hearts.
Never send money for any reason!
It's a scam if someone asks you to send money
For visa
For passport application
For plane tickets
For treatment
For insurance certificate
For food
For mobile phone credits
For gas
For i-tunes cards
For translation/membership services offered by marriage agencies/dating sites
For bank charges
For charity projects
If someone from this site tries to scam you, please let us know. Scammer are banned and blacklisted immediately.
How scam works
---
Case # 1

41 y.o. male from Harrisburg, PA, US
"I'm an easy going someone, I love music and I love making new friends... feel free with me ask me any question and I will be glad to find answers to every questions"
Messages
1. "Hello,how has your day being today,how is your health? i'm very busy man and i'm not always online on this website' are you on email neither whatsapp number?"
2. "Morning hun,how did you sleep?? Really you're gorgeous looking woman in your picture"
3. "Hello,how has your day being today? I'm the Sergent major of united state army here in Yemen for peacekeeping mission"
4. "i have been here for the past 7 months and i'm about to retire from my job soon and need money for an insurance cetificate okay"
Behind the picture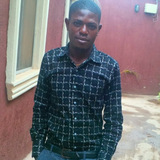 Adeniran Adoga from Nigeria, Africa
---
Case # 2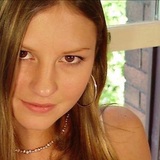 27 y.o. female from New York, US
"I am a woman of my words, i have lots of interest and hobbies, hope to meet someday, am ready to pamper and treat my partner with love and care, i adore men a lot."
Messages
1. "Thats pretty cool. I am an honest and good christian who loves being surrounded by family, friends and holidays. I am ready for a serious relationship and I really look forward to starting that with the right person."
2. "hmm i don't wanna talk about it, it hurts so much. Can i get your email or number so we chat somewhere there are so many texts here."
3. am looking for donations so if you can be a sugar daddy from far away I would love to chat but Im looking for some help
Behind the picture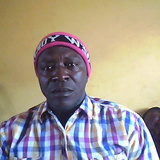 Patrick Williams from Ghana, Africa
---
Case # 3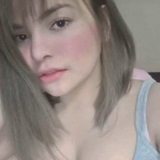 24 y.o. female from Angono, Philippines
"Im new to this im a single mother 24yrs old im looking for the man who can love me, who can accept me who can take care of me im loving, sweet, caring"
Messages
1. "I'm 9 my siblings was no care about my mom so I decide to move in manila even so hard my mother was borrowing expenses... Since I'm 15 years old I came in manila and two guys come to me and holdup me they get my phone and my expenses I don't know where I can ask for help... then my tummy was big I was crying,and feeling weak feeling tired then I saw the girl and beg her to stay her house and she told me in one condition I will be a maid of her just only for stay her house no free foods just sleep at the floor I wish I can found the man who can make me happy"
2. "im not going to play games Can we talk viber its better im not feeling better i jave high fever two weeks bcoz of my UTI AND ULCER I WAS LIVE WITH MY FRIEND HOUSE"
3. "then can u able to help me now for. some money for food U can able to help me true western union or money gram by online"
Behind the picture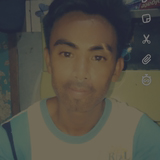 James from Rizal, Philippines.
---
Case # 4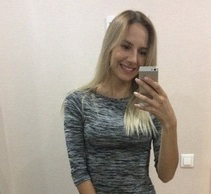 31 y.o. female from Kiev, Ukraine
"I've never been married but I really want to find a good person for a serious relationship and marriage. That's the reason why I created my profile here"
Messages
1. "So nice you responded to my letter. What's your name? I decided to try my luck and having appeared here I want to believe that there are no lies, and married men. Let the distance between us, but trust must be, is it not? For me, something seemed special to your profile, and I just could not write. Will you tell me a little about yourself? What are you interested in my profile?"
2. "I'm interested in our further communication but I can't be often on this website. Let's exchange our e-mail addresses, whatsapp or hangout and we can talk more and send each other photos?"
3. "I have here apartment but it s very expensive for me 500$ maybe you can help me"
Behind the picture - the same person.
---
Case # 5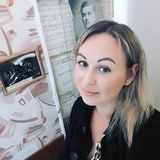 28 y.o. female from Cheboksary, Russia
"I am an ordinary girl who is looking for love. In my life I burned a lot and now I want to find the only one. I hope for your understanding. I am a kind indifferent girl, I love to read books, play sports."
Messages
1. "Hello! im new here and not often here I prefer the man to be beautiful inside. the soul is more important to me"
2. "no problem, the age difference doesnt bother me the main is to find serious and reliable man i dont speak english well , i write with translator but i hope when i will talk you will understand me"
3. "I have a problem with my phone now .. will you be comfortable talking by email?"
4. "I want real meeting . I don't want read such beautiful words. If you are ready let's meet .. invite me there and help with coming visa))) If not then bye"
Behind the picture


Alex from Yoshkar-Ola, Russia
---
Examples of scam messages
Below you can view the scam messages that were reported by Luvfree people. Scammers had managed to post some fake profiles on here and sent their introduction messages, but they were reported and blacklisted to protect other users from being scammed.
"Hello nice profile you have on here and i must say you have a lovely smile and amazing set of eyes. i came on here with the prospect of settling down to meet someone i can share a life with not just someone to live with but someone i can't live without starting off as friends and see where it all leads. How long have you been single on this site and what has your experience been like?
Life is 10% of what happens to you and 90% of how you respond. It's all about attitude. I would describe my self as optimistic, yet realistic. I am not looking for my best friend, just an honest girl with a positive attitude. Yours Admirer Ryan Jacob. Hugs and Kisses"
"I am looking for my partner for life. Someone to care for, someone to love and share with, my hopes, my dreams, my sorrows, Someone who knows a relationship is a work of art, something that you strive together in building and molding it into place, I miss the touch of a lady, and sharing affection with a lady, you might laugh at me, but I miss every aspect that comes with being that significant other for another, I miss talking, kissing, holding hands, hugging, cuddling, snuggling and laughing with the lady and queen of my heart, but not in a rush and will like to start as friends and take it a step at a time, letting God be the center of it all. I will appreciate it if I can have your email so we can communicate better."
"Hello there, good morning beautiful one. My name is Dwayne. Please is your profile picture a recent one ? I am Dwayne by name. I am new on here and interested in getting to know you. I have been a widower for over 5 years now with no kids. I want someone to spend and share my life with in good health and happiness. I am willing to move on giving this a try. You look gorgeous and I'm hoping we can chat. What do you think? Waiting to read back from you. Dwayne."
"Thanks, my names is Joann Mattisson I will love to know more about you...I just joined the dating site and looking for special man for a long term relationship...What are you looking for on here? How long have you been on the dating site?"
"Hi i enjoyed reading your profile and i like your smile. I own a construction firm here locally with few labors , I am planning on retirement and it will be nice to spend the rest of my life with that special someone. I will like to know more about you. do you have other means of communication apart from here. Thanks for your time"
"Good morning, how are you doing this morning, hope you did had a goodnight sleep, Well, Permit me to express myself the way am seeing your profile and picture out here, You're so beautiful that every man would want to hold hands with..Looking into your eyes alone, shows me a beautiful world.And i guess I'll be the luckiest man getting to talk to you my name is Patrick divorced gents with easy life style with simple things in life a go get kind heart man.. I know we stand thousand miles away but I don't believe in philosophy I believe in destiny and chemistry, in life we do things sometimes that we are not even sure and if friends or anybody sees it from a far they think you've gone mad just because you do the impossible things others can't afford to risk for if you know what I mean? This where my assumption is coming from meaning that distance or culture shouldn't be a problems for the two hearts that feel connected because I will do whatever it takes to bring back joy and happiness with LOVE and feel that spicy of been loved and cared for, I am looking for Love and not interested how much distance or what Culture or nationality I will travel a million miles for LOVE and will Kill for LOVE. This how straightforward I am I am sorry, I just have to poor out my mind and tell it just the way i feel not at this age that I will be playing games when I stand the last chance of being happy and live life to it fullest.I am a person who looks beyond what may be the obvious. Character is worth more than flashiness. I am a person who appreciates honesty and a great sense of humor. I love to laugh and to enjoy the simple things in life. I would appreciate a person who has a good sense of who she is and a sense of direction about where she wants to be. I can appreciate a woman who sees a man as a friend and a partner... I know that men and women all have an inner child within and that is why I would appreciate days filled with fun and laughter. I respect and admire to taking care of business in life-- family, work, community, etc Yet, I know life involves balance. I look for the good in most situations and choose to look for the good in others. I know that life involves give and take and that what you seek--is that you must be willing to give and demonstrate yourself. I am a romantic at heart. I will end here for now till I hear back from you. Otherwise have a Wonderful day. Cheers, Patrick"
"Hello how are you doing i am Ronald could we get to know each other if you don't mind? i am simply looking forward to meet a loyal and a honest woman for a long term and will like to know you better and what you seek"
"hello, you welcome. My name is Gertrude from Maryland. If you ready to make me happy in life and treat me good then I guess we can move on and give a try. Old men are matured in relationship and treating ladies good the young guys always ungrateful and disappointing."
"Hello Beautifuly Angel, I was captured by your beauty, can you please text me on my number so that we can get to know each other better as i am not always here on site. my number: +1 thanks and await your message."
"well hello there, my name is Jeri and browsing profiles I came across yours and like very muck what I have seen and read and would love to speak with you and get to know each other so, after viewing my profile and you are interested as well, please send me a message with you with your private number and I will certainly call you as soon as I receive it. Hope all is well with you, look so forward to hearing from you and God bless you and yours."
---
Last emails used by scammers