LuvFree Community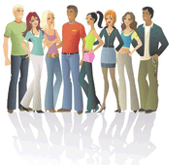 Quick Advice
What is a primary image?
Your primary image is the first photo in your gallery. It is the photo that will be displayed automatically when someone views your profile, when your profile appears in search results or when you appear in the list of members that are currently logged in to LuvFree. Please refer to section
4.3
above for a complete list of guidelines for photos.

Read more

Testimonials and success stories
It is a fantastic site and i met several wimen, i now found the best for me, thats why i delete my profile. thanks for that
Dave, NL, Feb/15/2019
I found my love on here. Thank you so much. How do I cancel this site out
US Aug/08/2018
the site is very good and made good friends here too,hope i will be back soon,just taking mini break and see where life takes me. thanks for all your support great site great staff who work here and i have had lot of fun too. LIFE IS BEAUTIFUL,LIFE IS A ROLLERCOASTER. THANK YOU ALL.KISH.
Kish, GB, Jun/26/2018
After a long and lengthy search on your site. I've found the woman of my dreams. We plan to marry next year December 2019. I wish to thank "Luv Free" for all you've done in up dating many photos. I have to say your site was very helpful at the right time for me. To all the ladies I had talked with, good luck too you all!
US May/22/2018
thank you for youre wonderful site. i met jenny here and she is amazing. thank you so much and keep up the good work!!!
US Mar/04/2018
YEP i have meet that special someone after all at first i though this site was for the lonely an desperate but my soul mate was here waiting for me. For all does persons looking for love try it, it may take a while but u will find that special someone
Patrice, TT Jan/25/2018
Today I have cancelled my profile because I have met a wonderful lady on this site! We obviously don't know how this will all work out yet, however we have decided to start our commitment by deleting all personals. Great site, thank you for allowing us to meet here!
Fred and Suraya, US Dec/18/2017
I have encountered someone who takes great pride in their appearance and person as a whole. I extend my thanks to Luvfree for giving me a chance to find the special one means much
Philip, US Dec/18/2017
Good day friends. The reason why i want to deactivate my account here is because i found my special man here..thank you guys for giving me the chance to meet someone here..thank you and more power.
Shavah, PH Aug/20/2017
Someone found me on here and we are looking to meet each other soon. Thank you! I will keep you updated on what happens with us.
Makeisha, US May/14/2017
I would like to remove myself off this site. I found the right man on this site. Thank you for helping me find him
Stringbean55, US Apr/2/2017
I Met A beautiful filipa here ...Girl of my Dreams ...I will go to her soon And we will meet her Family ....and Go from there ..You can't help with this Part Luvfree.....But Thank you from the Bottom of my Heart...for the chance to be with this person
Mike, US Feb/11/2017
dear Luv Free, hello... i had deleted my account here for the reason that i had found my Mr. Right now... but i wanna thanks all the staff of this dating site coz this is where i found the man of my dreams... i only stayed here for less than a month (August 2016) coz i stopped searching when i met Chuck, we found each other on my second day here and from then on we never wanted to last a day without talking to each other... This October would be our birthday and he is coming here in the Philippines to be with me forever... Thank you so much Luv Free for helping us find each other... Keep it up and God bless all of you.
Chuck & Wenn, Canada/Philippines Oct/4/2016
I am happy, contented and etc. bec. I met my husband in this site, thank you luvfree, God Bless us and also for those who are searching seriously all my advice is be honest what u have said in your profile. good luck!
Dexy, PH Jul/17/2016
Please delete my profile.I believe I have found the girl for me on this site. Thank you.
Alberto, US Jul/3/2016
I would like to leave a comment about this site. I have been a member for about a month, so far I am really enjoying what you/this site offers, Messaging, Chats, Profile Viewing, etc. It reminds me of a site that used to be #1 for me. Was called, "JUSTSAYHI", mid 2000's which no longer exist. Mingle2 took over and basically shattered/ruined the Friendship and communication we all had during that time. I'm not sure who created this site, but I Thank the person(s) for doing so. I find it easy to view profiles that may become an interest to me, mainly for Friendship, and possibly for a Relationship, still learning the navigation of this site. I have met some interesting women that do show an interest at me also, especially for being Friends, that's cool with me. Thanks again
Stan, US Jun/4/2016
Hey there guys, can you delete my account finally met someone. Appreciate the service.
Dean, AU Apr/27/2016
Thank you so very much for this website. I found the love of my life here. Twice. I found him the first time here and we talked and got along really well, but we had both been through some really bad heartaches and were still healing, so we drifted apart. I found him here again a few months later, after thinking that I would never ever hear from again. We are together now and very happy, and both of us honestly believe that it is meant to be. I would never have found him if it were not for this site. Thank you! Thank you! Thank you!
Shawna, US Apr/21/2016
3 years ago on march 27 I made contact with a Fhilipino woman on this site who turned out to be the greatest love of my 69 years. Thank you.
Ron, US Feb/22/2016
I met the girl of my dreams here! We have been dating for two years now and are getting married soon. I flew to Makati City for her. I am extremely grateful! She is more than I asked for! I am beyond words! Thank you!
Superman679, US May/03/2015
Thanks to all. im from UZB, i find my love here. this is №1 dating site in world. thanks to my friends (vibes, leck, serge, muchpry, and someone which i cant remeber their nick).
Abbos, UZ Apr/29/2015
Hello all there!! I want to encourage those members who keep coming here and losing hope for not being successful in searching for the right person in their life whether as a friend to be trusted or serious relationship to start and direct marriage that needs love, hope and companion in life. I have been here for a number of years. I met too many members, some were what you call virtual, insincere, dishonest, stupid, clumsy, etc that makes them cons to consider truthful. I met limited pron people and still keep and in-contact from all over the world. Was nice! you cant imagine, they still stick to believe in me. I for one, can say, found my one and only. Im not suppose to be here looking for some guy for myself..but I cant forget my experience, friends and I know who they are.They still come back.Lots of pros and cons I know.. Anyway, good luck to all. Just keep up coming to luvfree. Its a good free site to be coming if not always, then come dropping by.
Vicky, CA Apr/05/2015
At first i cant believe there's true person online. All i thought its all games here. But when i met my special someone here, after getting to know each other better, i thought he is the one for me. And because i love him so much i dont think i still have to stay here because im not available anymore. i want to tell you guys, dont loose hope theres always true one for you. Just keep searching. God bless
Geigy, PH Mar/21/2015
I have found my special someone.
Donnie, US Mar/07/2015
I wish to Sincerely thank your site, I've found My match on your site. Even tho she's 500 miles away we Have So much in common, and we want to sincerely thank you! We'll both now have a good Valentines Day, she completes me! Once again, thank you! Sincerely,
John, US Feb/12/2015
The Best husband in the world, I met him in luvfree.com Thank you luvfree because of you i got the most amzing man in the whole wide world who makes my world upside down. Life without him will be empty for he complete me. We had the big wedding held here in the philippines and his parents were here to witness our vows to each other. Keep inspiring people like me,not all guys are the same. in 100% there will be 1 who will love you seriously.
marineth, PH Jan/06/2015
This is a good site ,I found someone and I thank you for that very much
Curtis, US May/12/2014
Thanks to this site,I already found my MATCH..my PILLOW that will be my LIFETIME PARTNER in life or either in crime. I found my one and i hope he's with me FOREVER..I just being blessed knowing one person that shows TRUE LOVE on me..
Philippines Oct/1/2013
I have met my soul mate, a good friend and just a man I fell in love with.. We are very happy and I am really thankful to this site that I have joined it one day and met my destiny.. :)
Ksu Jul/10/2013
Thanks you.I think i found some one who can understand me but i am not sure yet.I really appreciate for helping us. Thanks&best regards,
KHIN Jul/10/2013
Met my beautiful girl on here, been together now for 2 years and its going awesome. thanks Luvfree :)
NZ Jul/5/2013
Please remove my profile on this site soon because i found my soul here. Thanks.
Hong, VN Jan/16/2013
I HAVE MET THE BEST GIRL IN THE WORLD! MY PERFECT MATCH. LUVFREE THANK U SO MUCH. WE WISH THE SAME FOR ALL OF U OUT THERE.
ALEX + LENA Dec/1/2012
I am writing to you because i have to say this site helped me find true happiness and true love. I have met my future wife here and from the day we met here we are in love. You helped us meet each other and for this we are grateful towards you forever. I did not believe in love on the internet,but after i met my future wife,now i believe,i believe in everything and it is so wonderful.
Nikolai and Liza Sep/2/2012
Thank u for this site. I have finally found someone in this site. he's name is Peter, we get to know each other, and now we decided to be in a serious relationship. We are very happy and hopefully end up with a good marriage..Thanks again and more power..
Apple Grace, Philippines Jul/30/2012
i don't sent feedback or comments usually. but I'm really in love with this site. i have recommended this site to many of my friends also.thank you so much for this wonderful site. i got few friends here.hope that may change to love. you guys rock..:)
SG Jun/13/2012
Met the most amazing girl here we're planning on spending the rest of our lives together.
Ricardo, NZ May/20/2012
I think that this is a very good dating site. I think I found what I needed for now. Should I ever need a dating site again, I'd choose Luvfree again.
John, Mexico Sep/06/2011
I enjoyed the site and have met someone now and will no longer use this site.
USA Sep/06/2011
thank you so much... for making this site for free to every one. I think I found the man for me .. in GOD's grace and mercy... Thanks... Have a blessed day/night
Anjz, Philippines Aug/30/2011
thank u very much for giving me a change to use this site bcoz i hae found my husband here and i thank u for this. i wish more pwoer to the site. god bless us !
Dhang, Philippines Aug/24/2011
Well I want to share my story of love with you and your site. I met my true love from your site. I am from Canada-he is from Jamaica-we met on Luv Free-we came to know each other through e-mails-texts and phone calls for 4 months-we seen each other on cam only 1 week before we met in person-we built our love on ideas and values only-not looks-I decided then I would come to the island and meet him-I came all this distance to find love and I found it-my children and co-workers all told me I was crazy-and yes it took guts to do what I did-but I followed the good feeling I had inside about this-so I came the distance-it took me 30 hours with travelling time and lay-overs to get here-I was coming to a strange country and a strange man-but I did it-and I did the right thing-I had to change planes 4 times during my travel-I had never travelled before-and I was alone-and I had no support from friends or family-they all said I was going through a crisis of some sort-but I was going through a what I call "finding me time -I dont regret a minute of it-it was the most wonderful thing I ever felt and ever did-so to all those women and men alike-dont give up-because true love is out there-like many I went through endless dating and coinversation that was non-productive-until I found what I wanted-so keep your faith and keep searching-cause it is possible-and I want to thank Luv free for the chance to be part of their site and find what I wanted in my life-So keep up the search and your journey to your soul mate
Heather, Canada Aug/13/2011
Hello guys, Thanks for this wonderful site i find my heart here,im very happy coz' after a year using this site and searching,finally i made it he is a simple man i really love you Peter Mac Leod. thanks LUVFREE, hope theres more people will help in able to find their missin pieces of their lives. Dont worry i will update what will happen to our relationship, thanks,,, hurray..
Chris21, Philippines Jul/15/2011
hi! First i want to thank you that i have the chance to be a member of this site! I have never been registered in such a site before and it was a real challenge to me:) I think that the site is easier to be used! I think that here on this site everyone has the greatest chance to meet her/his prince or princess and to be the happiest couple together! Indeed i have met many people here! I want to say "thank you to all of them for the attention and my greetings" and wish them all the best from me! Some of these people are only aquaintances and I had just little communication with them! in others I found friends and very special people for me and i wish them luck! And of course I met the One, the Specialest Man for me from all over the world! And I just wanted to say thank you! With much love!
Irena, Bulgaria Jul/10/2011
Dear luvfree, My new husband and i would love to thank you, we found each other through this site. We are very happy that you have this site and that its free, else we properly wouldnt have met.
Zaheer and Karina, Denmark Jul/5/2011
I met the most amazing girl from the philippines and we are thinking about living together in NZ now. Thank you Luvfree :)
New Zealand Jun/17/2011
Hello Luvfree, I just want to thank you for being existing. :) I have found the man of my dreams and man of my life through the help of your site. I met him last March 2010 and he's been here in my country for 4 times now and we got engaged last April 2011 and I am looking forward to be wed with him soon. Thanks a lot! More power to you and continue to be the bridge to people who haven't meet their partners yet. To everybody, just continue on searching and don't ever give up. You'll just know that it is him/her. Good luck.
Gege, Philippines May/28/2011
Let me start by saying thank you luvfree.com. I want to encourage all the single people looking for love. As our storybook has a happy ending. We were married April 18th ,2011. Couldn't have done it without you. Thanks again. :)
Raymond and Margaret, USA May/4/2011
i found my life long partner through here thanks luvfree
UK Mar/19/2011
My name is Larisa. I live in Russia. I want to say a big thank Luvfree.com. It is on your site I met the best man in the world. He lives in Peru. I want to say how much I love him.
Larisa, Russia Oct/22/2010
Dear luvfree, few years ago I met some men from this site. They asked me for money & stuff. They didn't get what they want.. December 11, 2009.. this guy "joeart" from Phoenix, AZ, US, sent me email. We got to know each other without him asking me for money. March 24, 2010 he came over to Indonesia to meet me. March 31, 2010 he proposed and this October 17, we're getting married.. Thank you luvfree.
Ria, Indonesia Jun/18/2010
Thank you so much luvfree i already have found someone on your website and right now we dicide to date each other. Thank you so much.
Candy, Thailand May/27/2010
I have found a lady through your site and I need to remove my profile now. Thank you for running a good site and for your help finding my future bride.
Robert, USA May/6/2010