Free dating Hungary
Hungary

Hi! I'am Eszter!

Hello everyone! I am Eszter from Hungary. I am the mother of a little girl with two pleasures, who I adore! I would make people's acquaintances with pleasure, I would be making friends. I like the nature, the animals, your implement to go on an excursion, to travel. I love to dance. Eszti

Budapest

,

Hungary

Intellectual and instinctual, playfully serious and seriously playful at the same time

happiness, sunshine, emojis I'm looking for a monogamous, intellectual and emotional relationship that grows from a friendship. I'm not in hurry. ? I'm childish enough so I don't have and I don't want children. ? I'm generally a happy person and I like my life as it is. I can enjoy a lot of... view more

Hungary

Looking for a special person to spend the rest of my life with. i do not like to live alone.

Moved from South Africa to Hungary, Work at a plastic recycling company. I am just a normal person looking for a life partner, Living alone is not good for me, I need someone to love and to love me.

Pecs

,

Hungary

If life gives you lemon make lemonade

We are most alive when we are in love. We were given two hands to hold, two legs to walk, two eyes to see, and two ears to listen. But why only one heart? Because the other one was given to someone else-we just have to find it.
LuvFree Community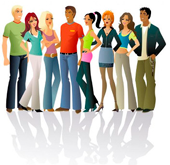 Total: 156028
Users by country
US dating